Both teams would be in the playoffs as the wild cards if the season ended today but only one of them can win this game, which could be critical for either squad's playoff aspirations. Seattle has won three straight, taking down the Packers and the Panthers in back-to-back weeks. The Vikings lost big to the Pats in Week 13 and have lost three of their last five. Advantage Seattle.
Seattle has managed a top-10 offense this year thanks to the best running game in the league. They are averaging 26.6 points per game (9th in NFL) while Minnesota averages 22.9 points (18th in NFL). Seattle is putting up 148.8 rushing yards per game while Minnesota averages just 86.1 (30th in NFL). Seattle is averaging 353 passing yards per game (19th) while Minnesota is averaging 360.9 yards (16th).
Seattle is giving up less points (21.6 per game vs. Minnesota's 22.5 per game) but the Vikings sport the better defense, giving up just 327.8 yards per game (6th in NFL) while Seattle gives up 367.4 yards (19th in NFL). The biggest difference will be whether Minnesota can hold on to the ball. Seattle has 20 takeaways to just 9 turnovers this year while Minnesota has 19 takeaways and 18 turnovers.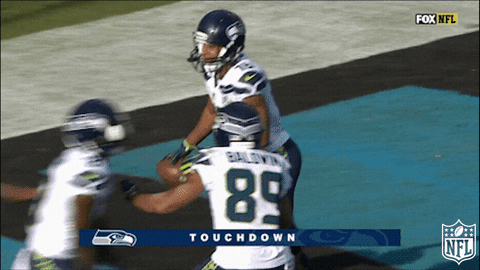 Betting Line and odds via BetOnline.ag:
Vikings +150
Seattle -170
Vikings +3 (+102)
Seahawks -3 (-122)
Over -119
Under -101
Tips:
The Vikings are 5-5-2 against the spread this season and are 3-2-1 ATS at home.
The over has hit in just 5 of the Vikings' 12 games this season. It has hit in 4 of their 6 away games, however.
The Seahawks are 7-3-2 against the spread this year. They are 3-1-1 ATS at home.
The over has hit in 6 of the Seahawks' 12 games this year and in 3 of their 5 home games.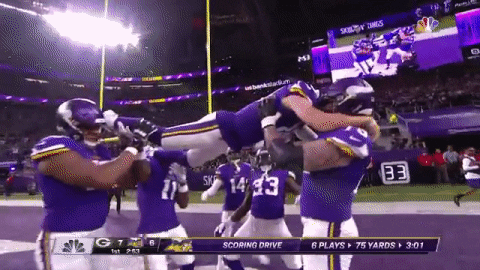 Pick and prediction:
The total opened at 43.5 and has risen since. Even at 45, the over in this game is one of the most popular bets on OddsShark, with 69 percent of public bets taking the over. The Seahawks have not played in a game that saw under 50 combined points in four straight games. If Kirk Cousins can avoid getting picked off multiple times again, the Vikes' passing game should be good enough to make up the difference.
Outside of their two losses to the unbelievably good Los Angeles Rams, the Seahawks have won 7 of 8 games since Week 2. They do tend to win close ones, defeating both the Panthers and Packers by three and losing to the Rams by 4 in their last four weeks so this one is not a guarantee but you can do worse than a push in a high profile Monday Night matchup. Sixty-two percent of public bets on OddsShark are backing the Seahawks to cover.