Saints vs. Cowboys Match Preview & Betting Odds 2018/19
The New Orleans Saints have won 10 straight and have scored at least 30 in all but one game since Week 2. The Dallas Cowboys are riding their own three-game win streak but will face by far their toughest test of the year in Drew Brees and the Saints offense.
The Saints own the No. 1-ranked offense in the league, averaging a whopping 37.2 points per game, while Dallas ranks 23rd and scores just 21.3 points per game. New Orleans' defense is also much-improved, allowing 23.3 points per game, good for 15th in the NFL. Dallas' No. 3 ranked defense has been rock solid, allowing just 19.4 points per game, but don't expect that to slow down the high-flying New Orleans offense.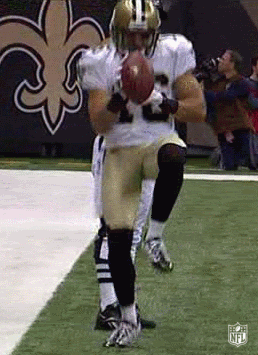 Saints -335
Cowboys +280
Saints -7.5 (-106)
Cowboys +7.5 (-114)
Over -108
Under -112
DeMarcus Lawrence has some words about the Saints ahead of their Thursday Night matchup 👀 pic.twitter.com/PrMjZxPpwv

— NFL on ESPN (@ESPNNFL) November 27, 2018
Tips:
New Orleans has not given up more than 17 points in 4 straight games.
New Orleans is 9-2 against the spread this season. They are 4-2 ATS at home and 5-0 ATS on the road.
The over has hit in 5 of New Orleans' 11 games. The over has hit in just 2 of their 5 away games.
Dallas has allowed opponents to score more than 23 points just once since Week 4.
Dallas is 6-5 against the spread this season. The are 3-2 ATS at home and 3-3 ATS away.
The over has hit in 5 of Dallas' 11 games. The over has hit in 4 of their 5 home games.
Pick and prediction:
Under 52.5:
This is the opposite of one of the more popular bets on OddsShark, with 69 percent of public bets taking the over. It's unlikely that Dallas' strong defense can stop New Orleans' otherworldly offense but the over is not a sure bet. The under has hit in the majority of both teams' games. The Saints have held opponents to 17 points or less in four straight while the Cowboys have held opponents to 23 points or less in every game since Week 4.
Saints -7.5:
The Saints haven't won by less than 10 points in 5 straight games. Their margin of victory in their last three game is over 30 points. Dallas defense will surely test the offense but New Orleans has the best run-stopping defense in the league, holding opponents to 73 rushing yards per game, meaning Ezekiel Elliott will likely not be as huge a factor in this one.