Redskins vs. Eagles Match Preview & Betting Odds 2018/19
There are serious playoff implications in this one despite both teams' recent struggles. The Redskins are trying to hold on to their lead in the NFC East despite losing their last two games and losing quarterback Alex Smith for the season after a brutal leg injury. The Eagles are coming off a win against the Giants after dropping three of their previous four and five of their previous seven games.
Both teams come in with mediocre offenses, with Washington's on the downslide after Smith's injury. They were already averaging just 20 points per game, a number that isn't likely to improve with Colt McCoy under center. Philly is only scoring 20.9 points per game despite a solid season from Carson Wentz and Zach Ertz. None of the team's impressive receivers have come through this year and the team has zero run game. Both teams have solid defenses though, with Washington giving up 20.8 points per game and Philly giving up 23 points per game.
Redskins +220
Eagles -260
Redskins +6
Eagles -6
Over -105
Under -115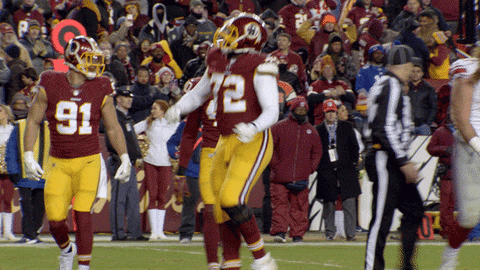 Tips:
Washington is 7-4 against the spread this year. They are 4-2 ATS at home and 3-2 ATS away.
The over has hit in 5 of Washington's 6 games this year. The over has hit in 2 of their 5 away games.
Philadelphia is 3-8 against the spread this year. They are 1-5 ATS at home and 2-3 ATS away.
The over has hit in just 4 of Philadelphia's 11 games this season. The over has hit in just 1 of their 6 home games.
Pick and prediction:
Over 44:
Despite losing Alex Smith, Colt McCoy has kept the Redskins competitive, losing by just 2 against a strong defense in Houston and by 8 against an even stronger defense in Dallas. Philly has also kept games competitive, with a margin of one score deciding four of their last five games. Nearly 70 percent of public bets on OddsShark are taking the over.
Washington +6:
Philadelphia is clearly a better team on paper but they haven't won a game by more than 6 points in six weeks. Washington's defense has been able to keep them in games despite mediocre offensive production and as long as Colt McCoy doesn't throw three interceptions again like he did against Dallas the Redskins should keep this one close.