Patriots vs. Chiefs Match Preview & Betting Odds 2018/19
Published January 20, 2019
The AFC Championship game is expected to be a high-scoring affair with two of the league's top four offenses facing off to determine who goes to the Super Bowl. The game is also a rematch of one of the most exciting contests of the year; the Patriots handed the Chiefs their first loss of the season in Week 6 with a 43-40 win.
The game features the best quarterback in the league, first-year starter Patrick Mahomes, taking on the most playoff-tested quarterback in NFL history, as Tom Brady makes his eighth straight AFC Championship game start.
The Chiefs scored a league-best 35.3 points per game this year but their defense faltered, giving up 26.3 points per game. The Pats scored a 4th-ranked 27.1 points per game but had a much stronger defense, holding opponents to 20.3 points per game.
The last time these two met, Brady passed for 340 yards and a touchdown while Mahomes passed for 352 yards, 4 touchdowns, and 2 interceptions. Sony Michel rushed for 106 yards and 2 touchdowns while the since-departed Kareem Hunt put up 185 total yards and a touchdown on just 15 touches. Tyreek Hill caught 7 passes for 142 yards and 3 touchdowns in that one.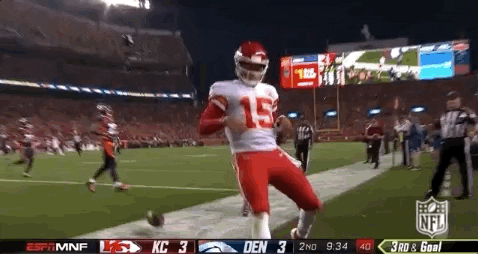 Tips:
New England went 6-4 against the spread over their last 10 games and 2-3 ATS on the road.
The over hit in just 2 of the Patriots' last 10 games and in just one of their last 5 road games.
New England is 1-3 against the spread in their last four meetings with Kansas City.
Kansas City went 3-6-1 against the spread over their last 10 games and 2-4 ATS at home.
The over hit in 6 of the Chiefs' last 10 games but only in 2 of their last 6 home games.
The Chiefs are playing for a Super Bowl berth for the first time in 25 years.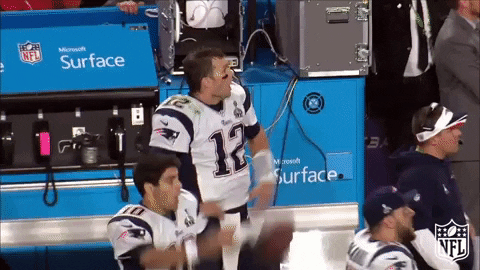 Pick and prediction:
Chiefs -3:
The Patriots may have eked out a win in their first meeting but Brady was clearly outplayed by Patrick Mahomes, who passed for four touchdowns, but ultimately cost his team the game with two interceptions. The Chiefs went 10-6-1 against the spread this year and are 3-1 ATS against the Pats in their last 4 meetings. The Pats are 3-5 ATS on the road this year.
Over 54.5:
The Chiefs are consistently averaging over 32 points per game over their last three while the Pats are averaging over 34 points per game over that same stretch. The Chiefs defense is among the worst in the league, which bodes well for the Pats offense, while the New England defense allowed 446 yards and 4 touchdowns the last time they faced KC, which bodes well for Mahomes & Co.