Broncos vs. Raiders Match Preview & Betting Odds 2018/19
The final Monday Night Football matchup of the year features two sub-.500 teams and two of the league's worst offenses. The Raiders are scoring the fourth-fewest points, averaging just 18.6 per game, while Denver is scoring just 21.9 points per game. The Raiders defense has been even worse, giving up 29.9 points per game while Denver has managed a top-10 defense, giving up 21.4 points per game.
Despite playing generally terrible football, the Raiders defeated the Steelers and kept it close with the Chiefs, losing 40-33, in the last three weeks. Denver has dropped two straight to the 49ers and Browns but previously won three in a row, taking down Super Bowl contenders in the Chargers and Steelers as well as the Bengals.
These two previously faced off in Week 2, with the Broncos edging Oakland 20-19, and there's little reason to expect anything different in this one.
Betting Line and odds via BetOnline.ag:
Broncos -145
Raiders +125
Broncos -2.5 (-115)
Raiders +2.5 (-105)
Over -105
Under -115
Tips:
Denver is 6-7-1 against the spread this season and 4-3 ATS on the road.
The over has hit in just 3 of Denver's 14 games this season.
Denver is scoring just 18 points per game over their last three.
Oakland is 5-9 against the spread this year and 3-4 ATS at home.
The over has hit in 7 of Oakland's 14 games this season.
Oakland is scoring just 17.4 points per game over their last seven.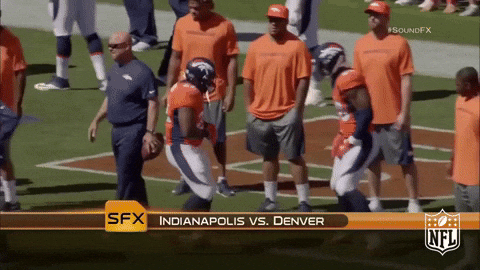 Pick and prediction:
Under 44: Oakland's last 5 games have seen at least 44 points scored but Denver has a knack for playing low-scoring games with the average point total in their last six games at just over 37 points. Denver's defense is as good as their offense is bad and they have a knack for causing turnovers. Denver has 24 takeaways on the year compared to 15 turnovers while Oakland has just 14 takeaways while turning the ball over 20 times. This will be a Denver-controlled game which should keep it very low-scoring.
Broncos -2.5: Though their offenses are comparable, Denver has a far superior defense and a knack for taking the ball away, which doesn't bode well for Derek Carr, who has fumbled in four straight games and been sacked 47 times on the year. And despite their back-to-back losses, this is still the same Broncos team that bested the Chargers, Steelers, and Seahawks earlier in the year. 59 percent of public bets on OddsShark are backing the Broncos to cover.